Need help funding your project? We offer four options to help you do just that!
By selecting one or more of the following options, you could potentially fund most of your project!

Project Funding Program
Fast. Flexible. Financing.
This option gives you the ability to see your vision become reality with the convenience of flexible payments.
Our 100% financing program enables you to bundle expenses such as shipping, tax and more. This means you may avoid out of pocket expenses.
APPLY NOW
Calculate Payment
Acquire the complete solution with flexible payments:
Financing and leasing up to $100,000
Application-only up to $250,000
$0 down and low introductory payment options
Fast credit decisions & broad terms
Potential tax savings

Merchant Services/Credit Card Processing
Monthly card processing expenses are the 4th largest fixed expense for most businesses. Through our sister company, Thunderbird Solutions, we WILL be able to save you a good deal of money!
Facts are, there is nearly a 100% chance you are paying far too much in payment card fees. We can simplify the complex, confusing statements and show you exactly what you can save in 3 easy steps:
How it Works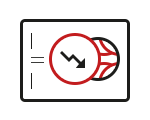 1. Upload Your Merchant Account Details
Send copies of your merchant statements to Thunderbird.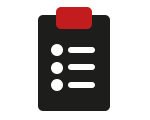 2. Review Your Free Savings Analysis
Thunderbird will provide you with a detailed Savings Analysis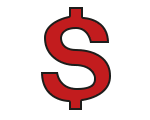 3. Let Thunderbird Implement Strategies to Save Money
Thunderbird will implement the savings for you.

Eliminate Nearly 100% of Credit Card Fees
We can help you eliminate nearly all your processing fees through what's called Cash Discounting or Convenience Fee program which is now legal in Oklahoma and all 50 states.
Your business offers your customers a choice of payment, and should they choose credit card, the card processing fee passes on to them. Hundreds of thousands of businesses across the country are processing cards this way, and it will soon be the norm.
Although traditionally frowned on by customers, the outbreak of COVID-19 has made it an increasingly enticing option for businesses who are struggling. Meanwhile, consumers are looking for ways to support their favorite small businesses and are increasingly willing to take on these additional costs for the chance to help out. They understand the reason behind it.
Try the program for a few months, and if this program is not good for your business, we will change you back to traditional card processing.
More Info

Rebates and other Costs Savings
Simply by reducing your monthly expenses related to energy costs, elimination of costly service calls and replacement lamps, and rebates available can help fund a good part of your project. As a client of Superior Signs, we will show you the return on investment of your program and search for every rebate available to you:
PSO, OG&E, and other utilities have rate increases being implemented for the next several years, resulting in higher bills, due to recent weather events.
LED produces saving of over 50%
Warranties on product life for several years
Elimination of service calls and new lights for years, saving thousands of dollars
Rebates -substantial rebates from PSO and OG&E, but money will run out
Increased demand for LED will lead to higher cost of products if buying decision is delayed (supply and demand)
Energy Efficient Tax deductions from IRS (section 179D of tax code)
Contact Us Now